Manhattan
Sell Jewelry at our NYC Location
Sell Gold, Silver, Platinum, Watches, Diamonds, Coins and Antique Estate Jewelry for the best price in Manhattan. We pay more cash then any other jewelry buyer online or in NYC. We do this by cutting out the middleman and offering the top price mine a few percent.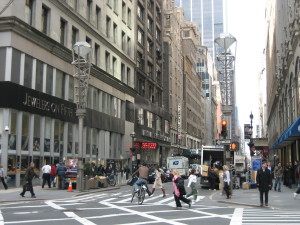 If you need cash sell your rolex watch
If you need money sell your tiffany jewelry
If you need extra cash sell your silverware
Where can I sell my gold in NYC?
The answer is clear call 212-840-0415 and make an appointment for a free appraisal.
Our address is 30 West 47th St. #906 New York, NY 10036 and we are open Monday to Friday from 930am to 6pm.