Patek Philippe
Sell Your Patek Philippe Watch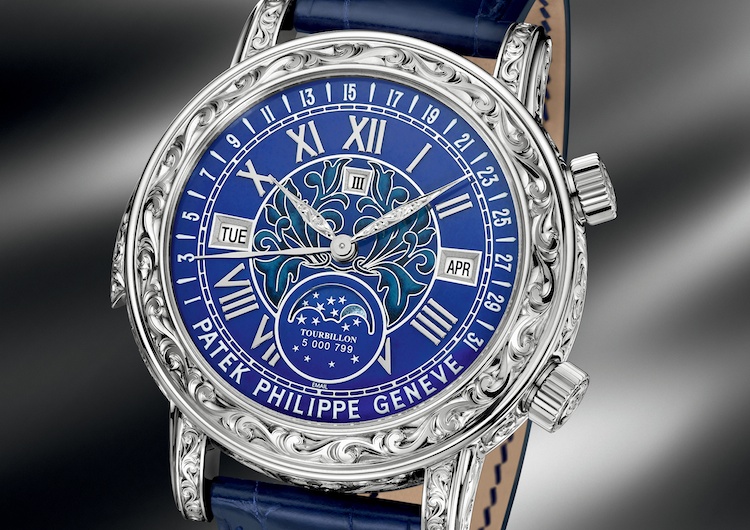 Patek Philippe watches embody a true vision and are really one of a kind with a sublime horology. Some of the best pieces include the chronograph, the perpetual calendar as well as the minute repeater. Patek Philippe is independently owned and makes its own movements as well as having an immense freedom of design when they are making the watch. The style is elegant, understated and timeless. The price point of the watch keeps to ensure the brand exclusiveness. If you are in the market to sell a Patek Philippe watch in the NYC area then look no further you are in the right place. We offer an easy and trusted way to sell your Patek Philippe watch and other high end luxury watches. Whether you are upgrading to a new Patek Philippe or another brand or are in need of some cash or simply don't wear your Patek Philippe watch anymore then please read on.
We are located in midtown Manhattan in NYC's Diamond District on 47th Street between 5th and 6th ave. We are open 5 days a week from Monday to Friday from 930am to 6pm and on Fridays we close at 3:30pm. You will soon realize that selling a watch to The Precious Metals Group Inc. is a great choose. We will reward you with the highest price given and expert service, and we can even help you pick a new watch as we have many connections in the watch business.
We would love to help you sell your Patek Philippe watch, and there are a few things that you will need to keep in mind when selling your Patek Philippe watch, and those things are: Trust in the buyer, Ease of transaction, Compensation and Reward. If you are looking to sell your Patek Philippe watch we would be honored to pay you.
To receive a free quote on the value you would receive if you were to sell your Patek Philippe watch, call us to set up an appointment at 212-840-0415, you can also email us at thepmg906@gmail.com
Patek Philippe Watch Models We Buy
Annual Calendars
5135
5146
5147
5205
5396
5960
Aquanaut
4960
5064
5065
5066A
50661A
5165
5167
Aquanaut Ladies
4960
4961
5067
5069
5087
Calatrava
3520
3802
3919
4897
5000
5022
5107
5108
5115
5116
5118
5119
5120
5127
5196
5296
5297
6000
Calatrava Ladies
4809
4896
4906
4934
4959
7119
7120
Chronograph
5070
5060
Complicated Collection/Moon Phase
3940
3970
4851
4958
5004
5020
5039
5040
5041
5055
5070
5101
5102
5140
5102
5135
5146
5170
5180
5396
5950
5951
5970
6104
Complicated Ladies
4858
4936
4937
4958
7071
Golden Ellipse
3738
5738
Gondolo
4825
4868
4869
4949
5111
5115
5014
5024
5098
5099
5109
5112
5124
5489
Gondolo Ladies
4972
4973
4980
4981
4982
4991
4992
Grand Complications
3939
5002
5013
5016
5074
5078
5085
Nautilus
3710
3712
3800
4700
5711
5712
5713
5719
5722
5724
5800
5980
Nautilus Ladies
7010
7011
Perpetual Calendars
3940
3970
5035
5039
5040
5059
5136
5139
5140
5159
Travel Time
5134
Twenty-4 Collection
4907
4908
4909
4910
4911
4914
4920
7000
World Times
5110
5130
5131
Limited Editions
4900
5091
5100
5250
5350
5450
5500
Vintage Models
130
1463
1493
1526
2508
2526
3520
3800
3940
3970