Selling Gold For Top Dollar in Manhattan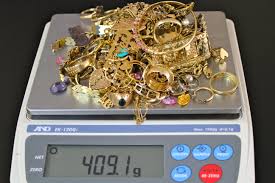 There are many gold buyers in the Diamond District and everyone claims to have the highest prices paid for gold, silver and platinum. But we are here to tell you not to believe everything you read or see. See the people (hawks) as we call them work on commission so their taken a cut right off the bat. Then the gold buyer pays anywhere from 20-90 something percent depending if he refines the gold himself or takes it to a refinery (making the gold buyer essentially a middleman) taking well deserved profits out of you and your families mouths.
Well we would like to assure anyone looking to sell their gold, silver, platinum or any other jewelry that we refiner our own gold, have a location convenient to all, and assure you that you will get to keep your well deserved money from selling your gold.
Selling gold for cash shouldn't be hard, but getting the right price can be so make sure the gold buyer uses the gold price from that day, separates the karats of the gold and talks you about the process and what is involved.
Also make sure you don't forget your ID and make sure they have a DCA label on their scale. Scales are inspected by NYC's Dept. of Consumer Affairs. We are conveniently located in midtown Manhattan near a lot of subways and buses and are open 5 days a week and sometimes weekends and holidays. It is always recommended calling before coming to set up an appointment and get an over the phone estimate on whatever your selling.