The Precious Metals Group INC Silverware Buyers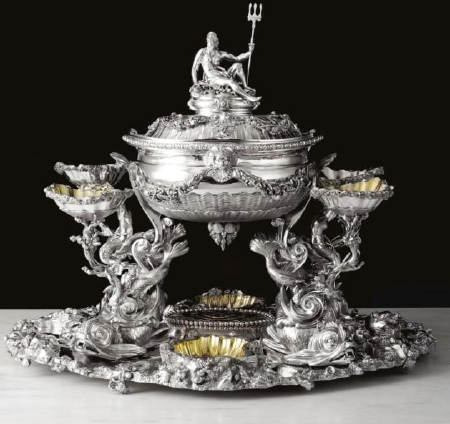 The Precious Metals Group INC is the premiere buyer of all silver flatware, sterling silverware and any other items containing silver. We are interested in brands like Tiffany, Georg Jensen, Buccellati and other high end producers of fine silverware. We pay top prices for all related silver and flatware.
The process for selling your silverware is simple, just give us a call or fill out our form on the right for a quote or a call back to set up an appointment. We are located at 30 west 47th St #906 New York, NY 10036. We can be reached at 212-840-0415 and are open Monday Thru Friday from 10am to 6pm. We are located in the heart of the Diamond District in NYC and pay the most cash for silverware guaranteed.
The reason why we pay more for silverware is that we have our own refinery, cut out the greedy middleman and pass the savings to the consumer. Selling silverware in NYC shouldn't be a hassle and we make the process easy, friendly and affordable. Silver is on the rise and silverware can be very heavy meaning a lot of money for you. So come on down, or give us a call to get the best price for silver in NYC.
If interested in a quote and/or private appraisal call or contact Avi at 212-840-0414 thepmg906@gmail.com .