Sell Gold Jewelry for Top Prices in NYC
Everyone has some gold jewelry that they just no longer wear, use or even remember they have. If that describes you, why not gather up your extra items and take them to us. We would be glad to give you a free estimate on anything you bring to us. It is our policy to offer only the highest prices for your gold, silver and other fine jewelry. Making room in your jewelry box and getting cash is always a good thing. Call us or stop in our location in midtown Manhattan. Our highly educated staff will help answer your questions with a smile. So when you are looking for the best place to give you cash for gold in NYC, give us a call first (or last).
Fine pieces of gold jewelry can last a lifetime. We realize this and when selling you need to make sure you are ready to part ways with your gold jewelry. If it is something treasured for years if not generations to come maybe pawning it is a better option. Selling items that are no longer used by you can provide someone else with what they may have been searching for while giving you some extra money. Anyway you look at it, you come out smiling when selling gold with us.
There is a reason that even ancient cultures adorned themselves with precious metals and stones, it makes a statement. We buy everything from classic to vintage to the modern to the minimalist, everyone has a preference and everyone owns at least one piece of something. If you are looking to add to your collection with something stunning, you have come to the right place we also sell fine designer pieces. If you want to make some extra money and want to sell some jewelry to do it? Again, you are right where you need to be. We pride ourselves in buying fine gold jewelry as well as scrap gold and we offer our clients nothing but the best in customer satisfaction and high prices paid for gold.
Looking To Buy Jewelry in NYC?
Purchasing jewelry is a personal thing. Finding the right match, whether it is for yourself or someone else it important. The jewels you adorn yourself with tell a lot about you. Therefore, when you are deciding on the statement you want to make it is important to have a varied selection of high quality items. That is exactly what we offer to our customers. That perfect piece of jewelry, is waiting right here for you. Anything it is that you could need from engagement rings to bracelets, necklaces to earrings, it is all here. Only the best quality pieces of jewelry make their way to our floor. When you shop with us, you know you are getting a great value and an even better piece of jewelry.
Sell Diamonds and Diamond Jewelry
Trying to find a great gift for someone in your life? Few gifts are as treasured as piece of beautiful jewelry. Our team of experts can help you find just what you need. Therefore, if you are looking to treat yourself to something shiny and new or are looking for something very special to give away, we are happy to help you with finding the perfect piece of jewelry.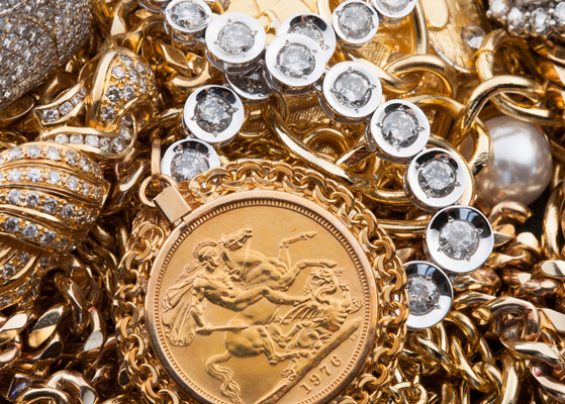 Excellent! Thanks Avi, my fiancée was thrilled.
Donny N
"Great Service. Great Deal! Honestly, I was so tired of going from place to place to sell some of my wife's jewelry that she no longer wore. I felt like I was getting ripped off everywhere I went. Not only did Brian give me the best price, but he actually gave me a realistic reasonable offer. Great environment, no sales pitches, no time-wasting. Exactly what I needed… THANK YOU! "
Troy O
"Very helpful, kind, willing to meet half way. Provided a comfortable setting for me, where I did not feel like I was being swindled in any type of way. Coming from NJ, made sure I didn't waste my time going into the city. Helpful during the entire sale process, and will deal with Avi again!"
Ron
"AMAZING!! When first reaching out to Avi at The Precious Metal Group, I expected some bogus appraisal yet he worked out a price that fit both mine and his criteria. He explained everything to me (I never quite understood this business), and even helped me buy an engagement ring!!!!! The service was phenomenal, as well as the payout, AND of course my new ring! HIGHLY recommended & preferred, I look forward to working with you in the future."
Olga E